My Care Transfer
A quick and easy care planning tool for young people and their families
Welcome
This resource has been developed to help young people and families feel confident that their immediate needs are communicated to staff they may not have met before.
There are similar tools that you may be familiar with, for example; All About Me, My One Page Profile, Wiki, My Health Passport. You will already have important plans in place, for example; for medication, seizures, advanced care or emergencies.
What makes this different?
This plan is short – useful when there may not be much time when meeting new care providers. It also alerts people on the front of the page to the fact that they may need to escalate their response and consult other plans or key professionals. How and when you use it is up to you. It can be shared electronically or printed out. You will be able to update it whenever you need to.
Times it is most useful are:
On an emergency admission to hospital
On admission to a hospital ward or setting with unfamiliar staff
On appointment of new Personal Assistants (PA)
Introducing yourself/child to new agency carers
When meeting staff from new/adult services for the first time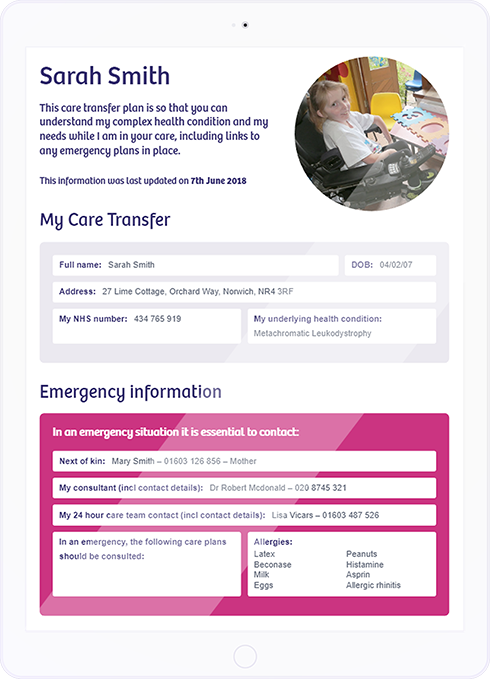 Developed for families, by families
The My Care System has been produced following requests from young people and families we work with who want to focus on getting better or being a parent rather than needing to instruct staff on how to provide the best care at key times.
We're grateful for their support in developing this resource alongside us.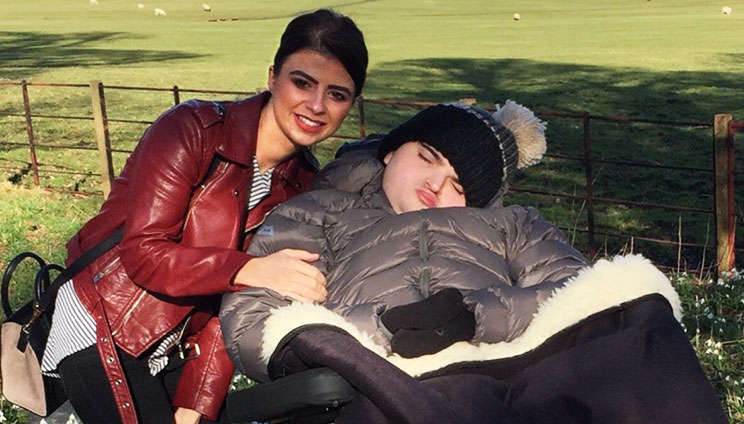 The personal information saved on your plan will only be seen by you and those you choose to share your plan with.